If you would like to order images from this site please note the accession number (example: UCCA, 1993.049), the item number, (the number after the /), and the title of the image.
For more information about how to order images please see our Photo Inquiries page.
---
---
3 images
Indian mission church, Nanaimo
Naniamo, [19--]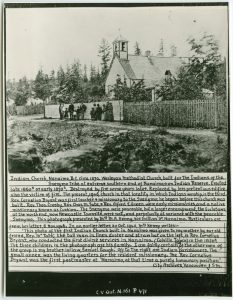 [The first Indian church, Nanaimo, B.C.]
Naniamo, [18--]
First Nation: Coast Salish
Wesleyan Methodist Church, built for the Indians of the Snenymo tribe at extreme southern end of Nanaimo on Indian Reserve. Erected late 1860s or early 1870s ... -- note by J.S.M., City Archives, Vancouver.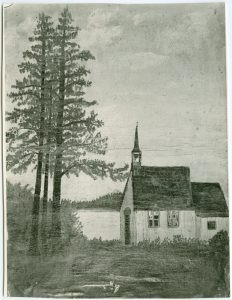 Second Methodist church on the Nanaimo Indian Reserve
Naniamo, [19--?]
First Nation: Coast Salish
Painter: Painting by Joseph Berry
---