If you would like to order images from this site please note the accession number (example: UCCA, 1993.049), the item number, (the number after the /), and the title of the image.
For more information about how to order images please see our Photo Inquiries page.
---
---
3 images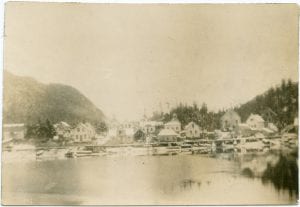 China Hat Indian village and mission
Klemtu, ca. 1913
First Nation: Kitasoo/Xai'xai
China Hat reassumed its original name, Klemtu, ca. 1925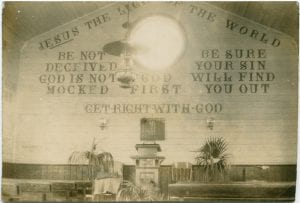 Interior of Indian mission church, China Hat, B.C.
Klemtu, ca. 1913
First Nation: Kitasoo/Xai'xai
Photographer: Belongs to W.P. McRae
China Hat reassumed its original name, Klemtu, ca. 1925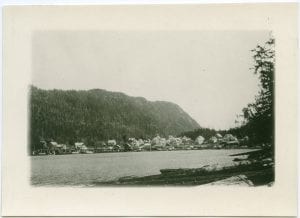 Indian village of Klemtu
Klemtu [19--]
First Nation: Kitasoo/Xai'xai
Photographer: Rev. R.C. Scott
---