If you would like to order images from this site please note the accession number (example: UCCA, 1993.049), the item number, (the number after the /), and the title of the image.
For more information about how to order images please see our Photo Inquiries page.
---
---
3 images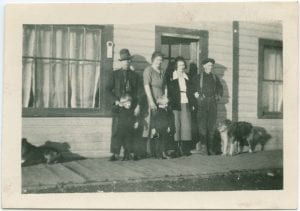 [Group in front of restaurant, Pouce Coupe]
Pouce Coupe, B.C., [ca. 1920]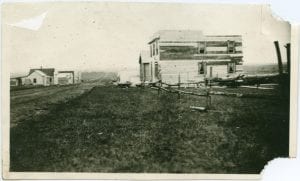 Main Street, Rolla village
Rolla, Peace River, [ca. 1920]
"Rolla is fourteen miles north of Pouce Coupe village, and is centre of a fine farming country: the Methodist Church has a building here and looks after the religious needs of the surrounding part of the Pouce Coupe district."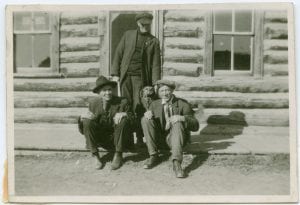 Pouce Coupe Village
Pouce Coupe, [ca 1920]
Taken in front of the general store, Pouce Coupe village: this is one of the earlier buildings in the village: the later ones are all frame
---